Feline lower urinary tract disease or FLUTD, is extremely common in kitties and can cover a number of conditions such as cystitis, formation of crystals in the bladder and blockage of the ureth

r

a.

Benny (pictured) suffered from this condition a few months ago and the first most prominent sign (which isn't even an obvious one!) was that he started

peeing in places he shouldn't

, like random...

Obviously there are still some wild personality types among domesticated animals but why can only certain animals be domesticated.

If someone could explain the process clearly I would appreciate it.

It's probably some part breeding, but I think mostly it's just socialization. House cats that are not raised with humans become "feral" – that is, violently opposed to human contact, just like any wild animal. Similarly with wild dogs (notably dingoes in australia); socialization is responsible for keeping them in line, but without human influence they will revert to their primitive state.
Many parents worry that keeping a dog or cat in the house may make a child more likely to develop pet allergies. But the scientific evidence suggests otherwise.

Instead, Fido and Whiskers seem to have the reverse effect. Most studies now show that children who are exposed to a pet during their first year have a lower likelihood of developing dog or cat allergies later on in life.


In the latest study

, appearing this month in the journal Clinical & Experimental Allergy, researchers at the Henry Ford Hospital in Detroit followed 566 boys and girls from birth until age 18, regularly collecting data from the children's families about exposure to indoor pets.

I've been raised around pregnant cats but they were always at Granny's house. I have one of my own and she's pregnant. She's young and this is her first litter. I don't feel like researching or calling a vet when I know people online won't try to talk me into 'important pre natal cat purchases'. How do I take care of her until birth?

The most important thing is to make sure she has a good quality food.



Also make sure to have a large box (cardboard is fine) set up with blankets or towels inside for her to have the babies in. Put it in a quiet corner of the house preferably in a room where she spends a lot of time.

​

Piercing kittens to give them a "goth" appearance is cruel, a panel of Pennsylvania judges has ruled.

Three judges of the Superior Court of Pennsylvania on Monday affirmed a lower court conviction for animal cruelty of a dog groomer who had offered "gothic" kittens on eBay.

The groomer, Holly Crawford of Sweet Valley, Pa., offered the kittens for $100; Judge Kate Ford Elliott wrote in a 19-page opinion that "metal protruded from the kittens' small bodies, pierced through their ears and necks, and at least one of these kittens also had an elastic band tied around its tail, an attempt at docking, which is a procedure to stem the blood flow so that the tail eventually falls off.

"

​
Powered by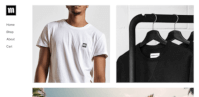 Create your own unique website with customizable templates.